Brighten up Afghanistan with Used Candles
You may find it difficult to burn a candle up to the last drop of wax. Many people have candles they have used only a few times, or some that become short but still usable.
To make good use of these used candles, the Japanese Organization for International Cooperation in Family Planning (JOICFP) collects them to deliver to Afghanistan. Since the daily electricity supply is not large enough for the residents, Afghanistan suffers a lack of lighting. Local people use oil lamps in addition to electric lights, but it has become difficult to buy fuel due to escalating oil prices. Lights after sunset are precious in that country.
Kobori Inc, a major Japanese manufacturer of Buddhist altars, started collecting Japanese candles (wa-rousoku) in August 2004, calling on 197 Shin Buddhism temples across the country for donations. Japanese candles used in rituals are famous for their size - they are bigger than western candles. They are also brighter because they burn at a higher heat. After Buddhist rituals take place, 90 percent of those candles are discarded, even though they are still useable.
In January 2006, a total of 10,000 Japanese candles that Kobori had collected were delivered to Afghanistan by JOICFP. Thanks to the donation of these candles, children can study and mothers can cook and sew in the light. The candles from Japan help to brighten the hope for the future in Afghanistan.
JOICFP's project to contribute used candles to Afghanistan has been expanding with the cooperation of not only Kobori but also individual donors. From January 2006 to April 2008, a total of 44,432 candles were delivered to Afghanistan and Cambodia.
Isn't it nice to imagine the candles you used bring a ray of hope to people in other parts of the world and that the quality time you had by candlelight is also passed on to them?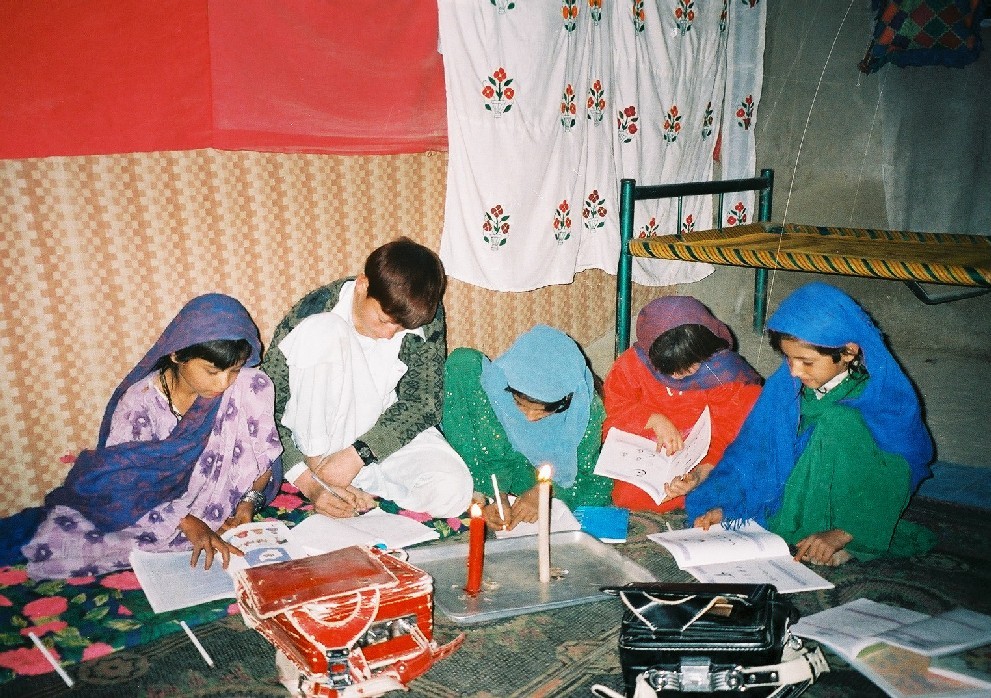 Photo Courtesy of JOICFP
(Keiko Hoshino)